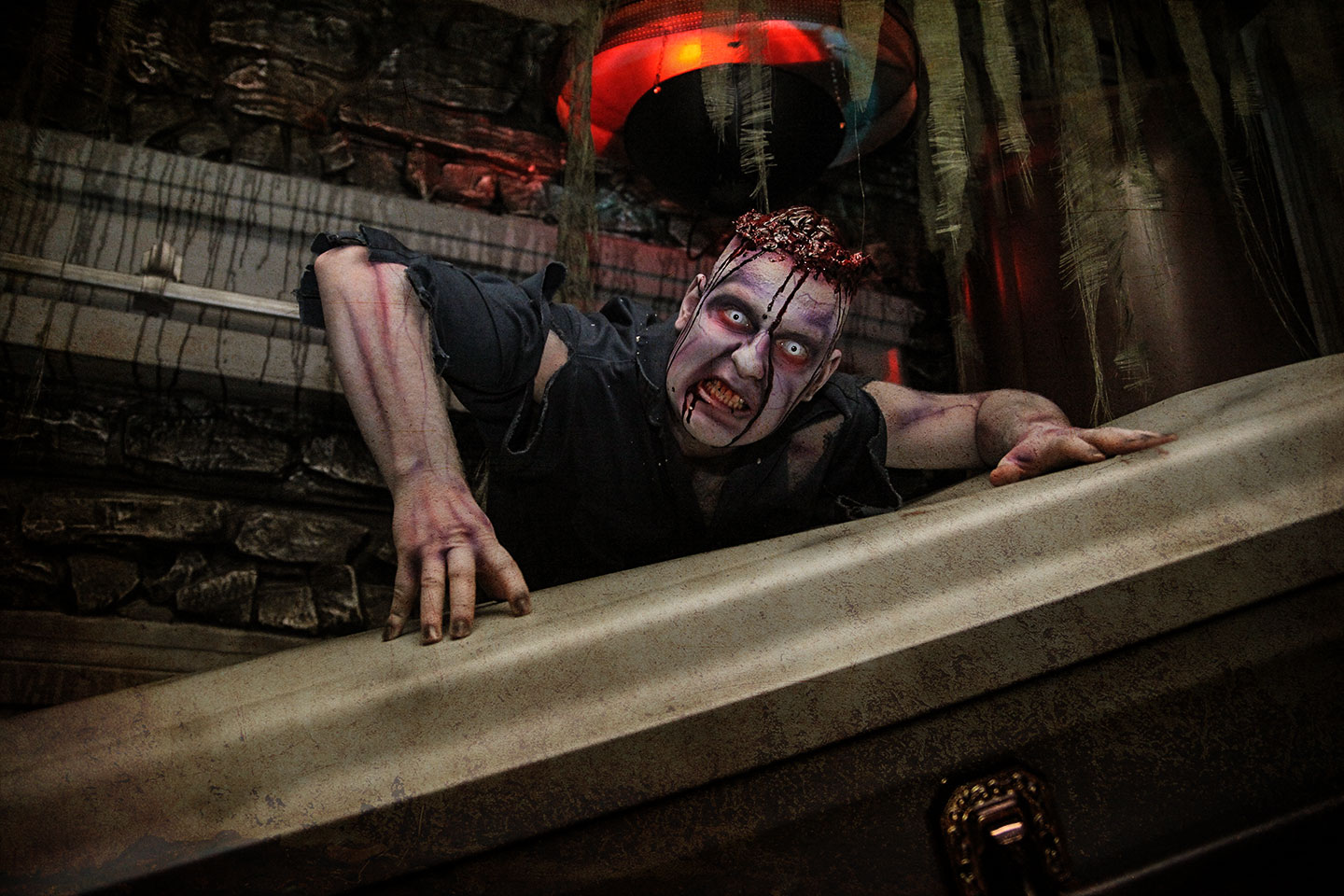 CHECK OUT THESE CHILLING REVIEWS
"An Experience you won't forget"
- 101.1 WRIF
"One of the top Haunted houses in the country."
- Scared Stiff Magazine
"This is the best Haunted House, we give it 10/10"
- Mathieu Dandenault & Henrik Zetterberg, Detroit Red Wings
"Erebus is an unequaled, masterpiece of horror."
- Gunnar Hansen, 'Leatherface' - 'Texas Chainsaw Massacre'
"This has become the best haunted house I've been through."
- Oakland Press
"It's four stories tall, state of the art special effects, and Hollywood quality makeup.
This is why this baby gets line-ups clear across the block, and always has.
Erebus is perfect in every way."
- 101.5 Rocks-Flint
"The most conceptually created haunted house I have ever seen."
- Haunted Attraction Magazine
"It is four floors of heart-thumping terror...The special effects are state-of-the-art, the sound system is "killer."
- Community Connector
"Parents bring their children one weekend and come back again next weekend with friends leaving the children at home. It's a unique experience for everybody to enjoy."
- Royal Oak Daily Tribune
"The sophistication of the scares at Erebus rivals the wizardry you'd see in a Hollywood film or experience in a Universal Studios Attraction."
- Royal Oak Daily Tribune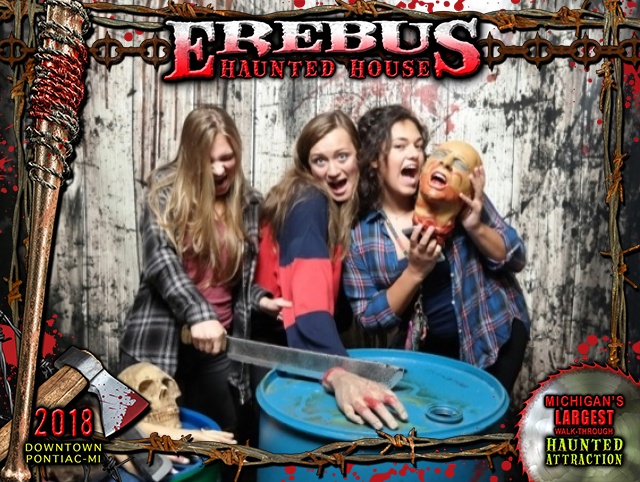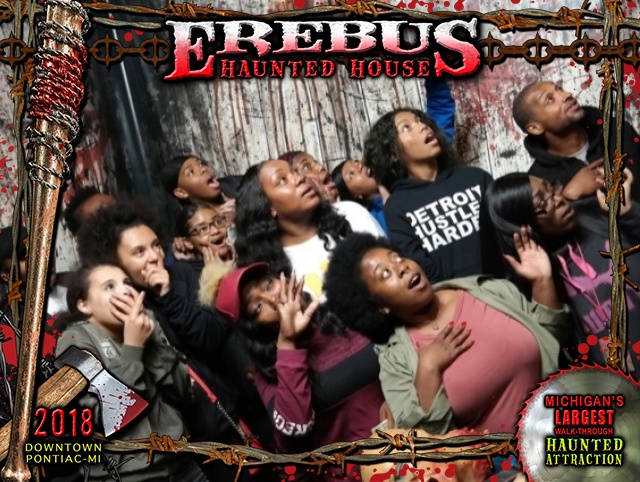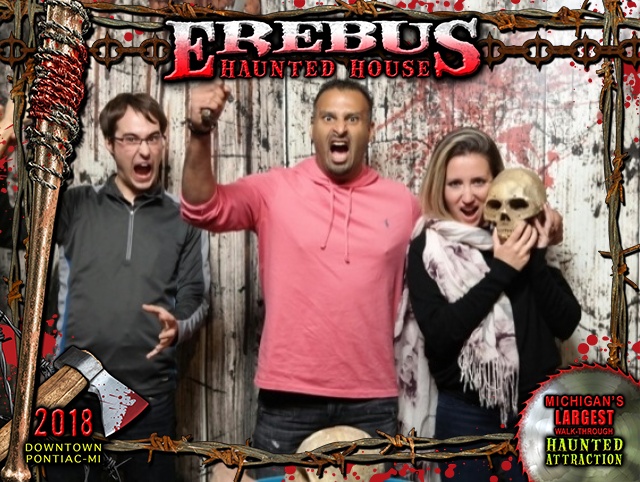 This attraction reserves the right to refuse anyone. You will experience intense audio, lighting, extreme low visibility, strobe lights, fog, damp or wet conditions, moving floors, special effects, sudden actions and an overall physically demanding environment. You should NOT ENTER a haunted house if you suffer from asthma, heart conditions, prone to seizures, physical ailments, respiratory or any type of medical problem, or are pregnant or suffer from any type of mental disease including claustrophobia. DO NOT ENTER the attraction if you are intoxicated, wearing any form of cast, medical brace, using crutches, or have any type of physical limitation. Do not enter the attraction if you are taking medications or using drugs of any type. You will not be admitted if any of these conditions are to be noticed by our staff. DO NOT smoke, run, eat or drink inside the attraction. Additionally there is no touching of actors, customers or props inside the attraction. No video or flash photography may be taken inside the attraction. If any of the rules are not followed, you will not be admitted and asked to leave the property. Your ticket is a revocable license and may be taken and admission refused upon refund of purchase price. Holder of this ticket understands that there is inherent risk involved with attending this attraction. Holder voluntarily assumes all risks and dangers associated with participation in this attraction. In consideration and acceptance of entrance into this attraction holder agrees to release the operator, it's parent corporation, affiliates, offices, directors and employees and landlord from any liability, harm, injury or death, cost or expense whatsoever that may arise directly or indirectly from attending this attraction or any of the attractions at this location.